For Stafford, Cannock, Stoke-on-Trent, Market Drayton, Rugeley, Lichfield, Tamworth & Uttoxeter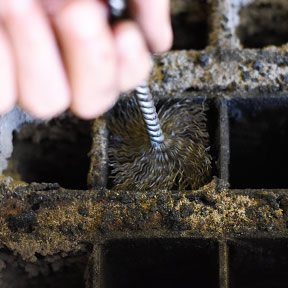 1
Cleaning for open fire, wood burning & multi-fuel stoves
2
Maintenance and repairs & chimney cowl fitting
3
Aerial drone video capture and in-chimney CCTV for peace of mind
We Keep the Home Fires Burning
Expert in Chimney Sweeping, Chimney Repair, Chimney Cowl Fitting, Video Inspections & Bird Nest Removal and all at great prices – Plus you'll be supporting a local, independent trader. We are not a national firm or franchise, we are based in Stafford and only operate within Staffordshire.
Keeping your chimney clean is not just for the efficiency of your fire, it's about your safety too. Without regular inspections and sweeping you risk the buildup of soot and other deposits that block smoke leaving your chimney. Meaning dangerous carbon monoxide and other combustible gasses cannot escape your chimney and inevitably leak back into your home.
A chimney stack need to be kept in good repair outside too. Any brickwork can deteriorate over the years especially in a difficult to notice position. With expert drone video inspection and internal CCTV examination, we can safely survey and record the integrity of your chimney so that you can see for yourself if work is required.
And if repair is necessary, you can depend upon us to fix the problem. You can enjoy your wood, gas or oil fire with a chimney that is safe and sound in all the important ways. Call 07498 227617 and learn more.
Chimney Sweeping
Regular cleaning of your chimney will ensure the free release of gasses and improve the efficiency of your fire.
Chimney Repairs
We can fix any chimney issue, whether it's an immediate one or something that would become a danger over time.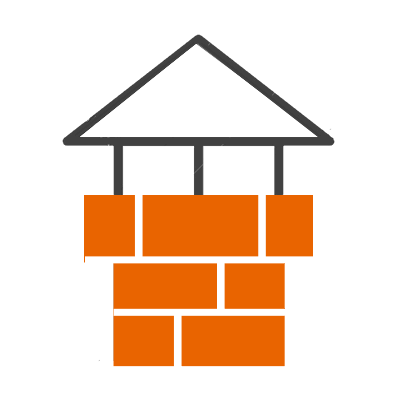 Chimney Pots & Cowls
Fitting a metal cowl to your chimney pot will stop rain, prevent draughts and deter birds nesting inside.
Bird Nest Removal
An empty bird nest blocking your chimney can cause of a dangerous chimney fire or pest infestation.
CCTV Chimney Inspections
Using an in-chimney CCTV camera will provide video evidence of any issue, and clues about how to solve it.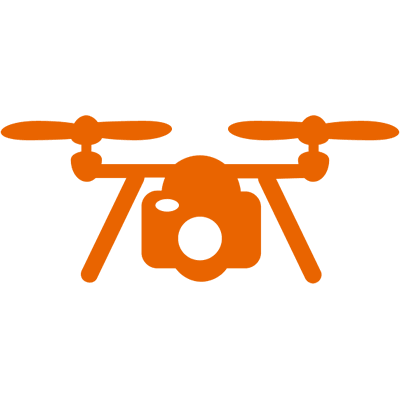 Drone Chimney Inspections
We can fly a drone to video capture the issue with your chimney so you will see what needs to be done.
You'll get expert service, and advice, all at a great price.
There's No Call-Out Fee to add and there's No VAT to pay either!
£50
£50 For First Hour
£25 per 1/2 hour thereafter if required
£50
£50 For First Hour
£25 per 1/2 hour thereafter if required
£100
£100 Fixed Cost For Fitting
Hardware is separate. We can supply, or source your own
£40
£40 Per Chimney
£20 discount applied to work thereafter
Member of The National Association of Chimney Sweeps
Expert chimney sweeping, chimney repair, aerial drone or in-chimney CCTV inspection, bird nest removal and chimney cowl fitting. Call Staffordshire's chimney specialist on
07498 227617

Stafford, Cannock, Stoke-on-Trent, Market Drayton, Uttoxeter, Rugeley, Lichfield, Tamworth and across Staffordshire.
Fully insured and accredited in chimney sweeping, chimney repairs, and brick laying.
Chimney Sweep Staffordshire
Stafford, Cannock, Stoke-on-Trent, Market Drayton, Uttoxter, Rugeley, Lichfield, and Tamworth
© Home Chimney Sweep
Website by Xtremis Web Design